For sawing of concrete, reinforced concrete, green concrete, asphalt, clay bricks & other construction materials. Our Wide range of Standard & Customised Blades, Segments & Diamond Wire for Floor Saws, Table Saws, Wall Saws, Precast Concrete Slab Saw & Wire Saws are designed & manufactured for fast & smooth sawing, long cutting life and lower cutting costs.
Blades & Segments for Floor Saws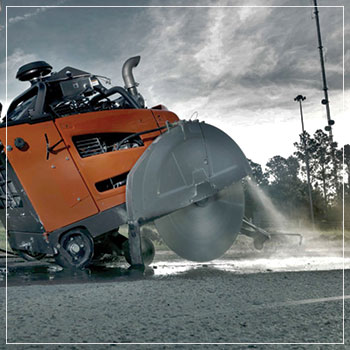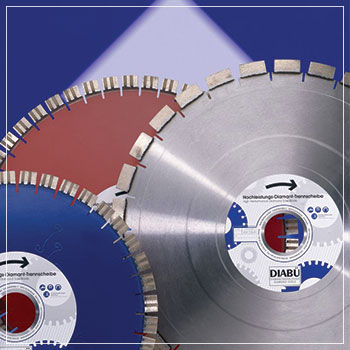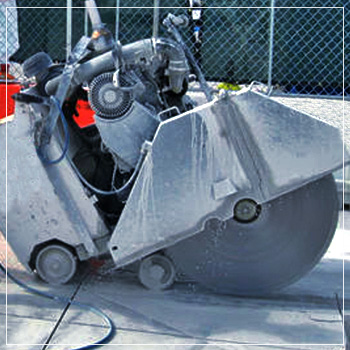 Be it Sawing Concrete, Reinforced Concrete, Asphalt and other building materials our range of Blades and Segments are bot economical and fast cutting. Blade Diameters range from Dia 300mm to Dia 1600mm. Our Floor Saw Blades are designed to work efficiently and easily with both high powered floor saw machines as well as low powered floor saw machine. Our range of floor saw blades also includes Groove cutting blades, starting Dia 300mm to Dia 1000mm of groove width upto 20mm.
---
Blades & Segments for Wall Saws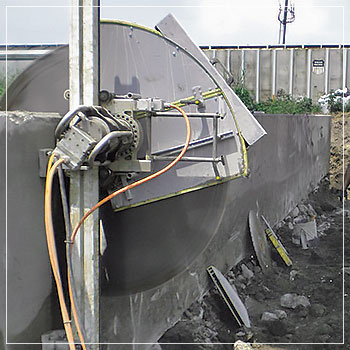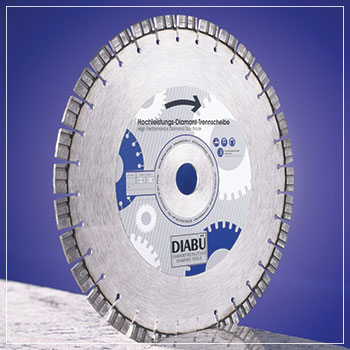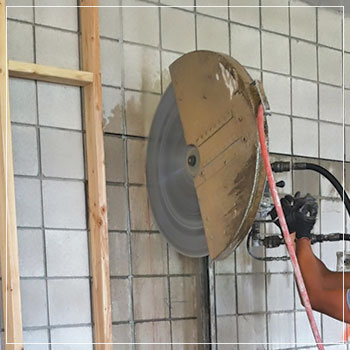 Whether it is sawing the brick wall of a residence or concrete wall of a commercial building or the steel reinforced Industrial/infrastructure structure, our wall saw blades are designed to work smoothly in the harshest of conditions. From Normal Wall Saw Blades ranging from Dia 350mm to Dia 1200mm to specially designed light weight & extremely thin wall saw blades are manufactured for use on high powered hydraulic wall saws to lightly powered electrical wall saws.
---
Blades & Segments for Table Saws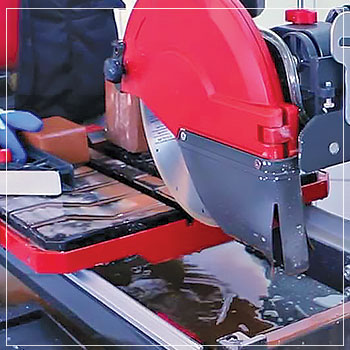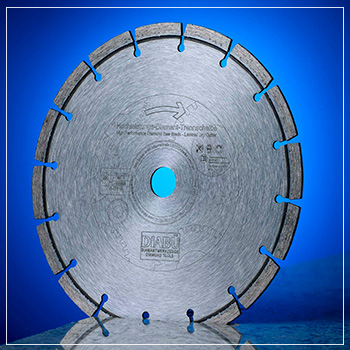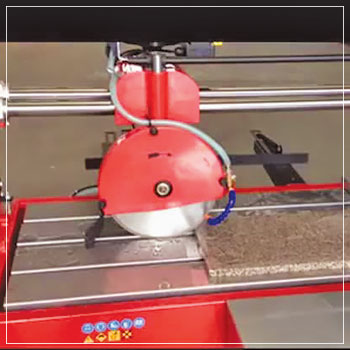 The sawing of Hollow Core Concrete Bricks, Solid or Hollow Core Clay Bricks are most cost effective, smooth and easy with our range of Blades for Table Saws. Blades of Dia 300mm to Dia 800mm of both Normal & Silent Type at very economical prices & suitable for all types of Table Saws are available.
---
Blades & Segments for Pre Cast Concrete Slab Saws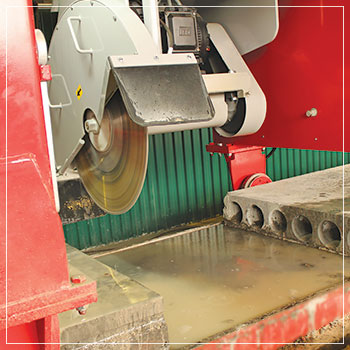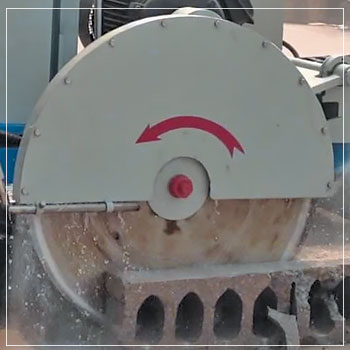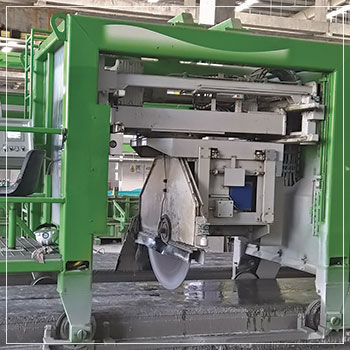 Pre Cast Concrete Slab Saw Blades of both normal & silent types in the Diameter Range of 800mm to 1600mm are manufactured with high grade raw materials for cost effective and high productive sawing. Blades & Segments for both steel reinforced precast concrete slabs & hollow core pre cast concrete slabs are available.
---
Diamond Wire for Concrete Sawing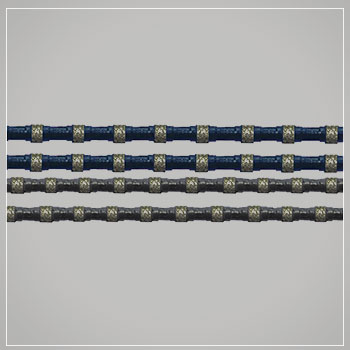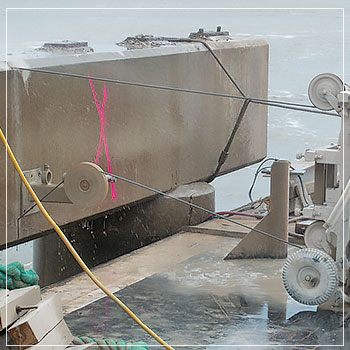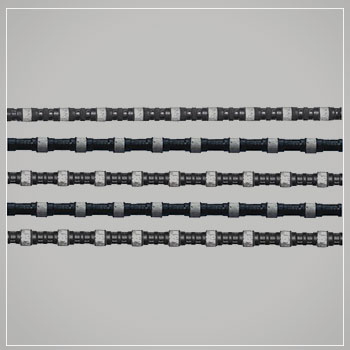 Electroplated & Sintered Diamond Wire for Sawing Concrete, Steel Reinforced Concrete for the most demanding of sawing application with consistently fast cutting & long life. Diamond Wire of both Rubber & Plastic, of Bead Dia 11mm & 8.5mm in both sleeve jointed and spliced versions are produced with high grade raw material for low cost, high productive and safe cutting.
---